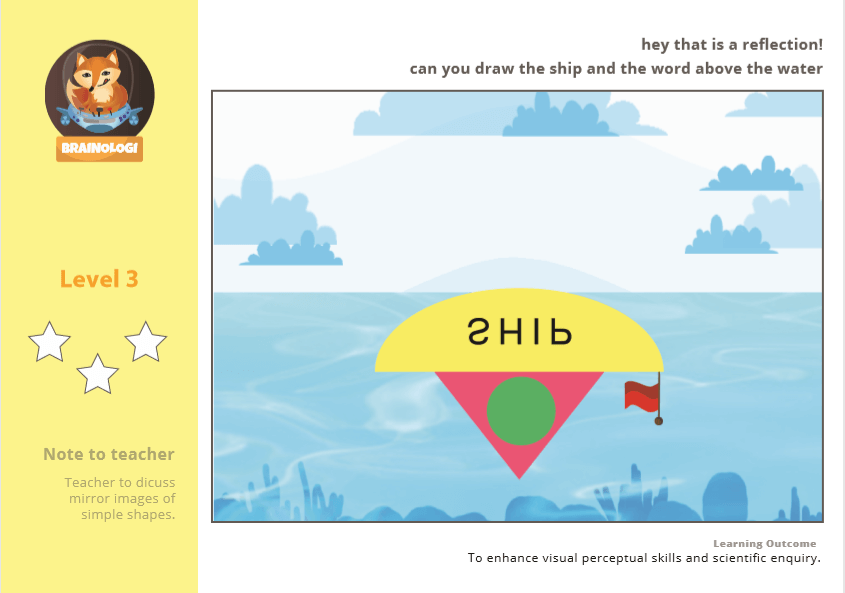 This weekend, let us up the game.
Remember the mirror image exercise we did last week? Well, we just upped the game for your child. Look at this exercise. Check out the small complexities that will make your child really think. Guide your child if they miss any detail or get the orientation wrong. It will go a long way in making them sharp observers. Have fun!
Copy and print this worksheet image and use it at home.
Tell us if your kid liked it. And we will keep sending them over the weekend.